---
You can call cronjobs.php script from your browser, using "Cron Daemon" menu item. It will try to send emails (if any) and also will output details on how to set it up.

Example: lynx -source http://yoursite.com/tracker/admin/cronjobs.php

This particular command depends on your server environment.

Running cron once per hour (0 * * * *) will be enough for most cases.


---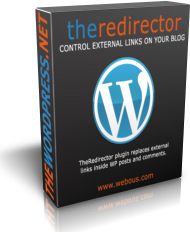 ver 1.0.2
WordPress plugin that replaces external links inside posts and comments, and keeps track of links that have been clicked. Allows blog owner to specify which links must stay external. The easiest way to hide external links on wordpress blog. More details »
October 2009

July 2008
Article Import Plugin ver 1.19
»»»

June 2008
Article Import Plugin ver 1.18
»»»