---
Unpack personal-adtracker.zip to local folder.
Upload contents of local folder to ftp server (http://yoursite.com/).
Go to 'tracker/' folder.
Chmod 'data' folder to 777 (or another mask - make it php-writeable; depends on your server).
Create mysql database using your control panel and write down login info - you will need it when running setup wizard (if you have database already created for another script you can use it).
Open http://yoursite.com/install.php in your browser.
Follow the instructions.
If setup process displayed no errors, you can delete install.php
Open admin panel to customize the script (default login is admin, password is demo) We strongly recommend to change default login/password due to security reasons.
---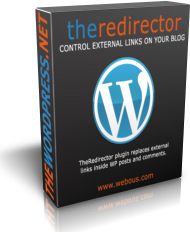 ver 1.0.2
WordPress plugin that replaces external links inside posts and comments, and keeps track of links that have been clicked. Allows blog owner to specify which links must stay external. The easiest way to hide external links on wordpress blog. More details »
October 2009

July 2008
Article Import Plugin ver 1.19
»»»

June 2008
Article Import Plugin ver 1.18
»»»